Hey! My name is Imaginate, and today we are covering the Top 5 Drum and Bass Preset Packs both paid and FREE!
With the incredible accessibility to music and sound creation, it can begin to get a bit overwhelming when trying to find a sample or preset pack that suits your needs and has a justified price. Purchasing and downloading collections can also sometimes feel like a gamble, so I've been tasked with discovering what I would consider to be the top five drum and bass preset packs for serum that are both paid and free.
In this list you'll find loads of detail on the sounds in each featured collection, to hopefully give you peace of mind, and some level of transparency before jumping the gun. This list is not in any particular order as the packs truly do have their own feel and can not be organized in a way that makes one more superior than the other. After all, music is subjective!
Here are the packs that we'll cover today:
Let's begin.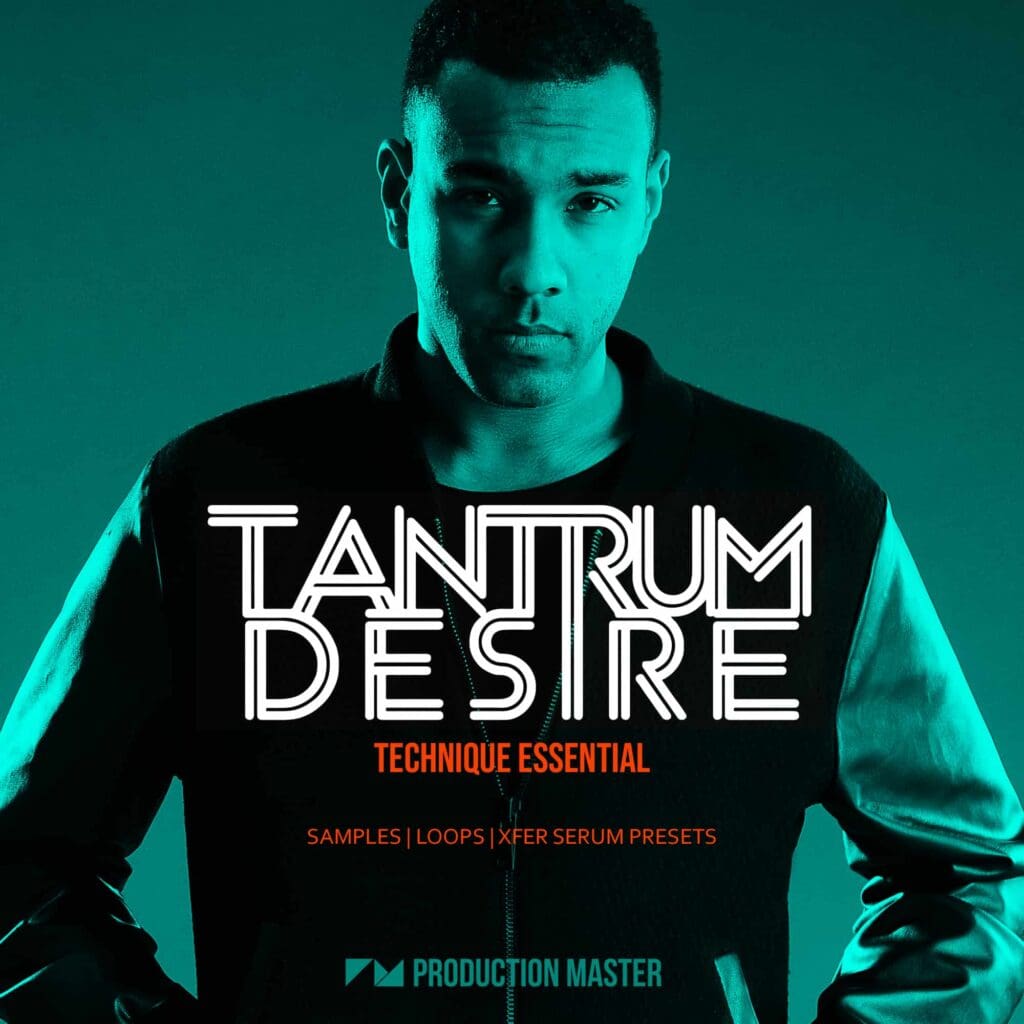 Dancefloor focused. Includes all types of presets to start creating
Premium presets from one of drum and basses' most renowned artists
Macros are fully assigned for easy modulation and creativity
Premium price for premium quality and huge amount of content
ARPS: Huge amount of inspiration right off the bat. The arp presets sound like bits pulled from an arrangement, which is incredibly useful for bridging gaps in a track. However, leaving the presets as they are can result in monotony due to their specific quality, but with enough parameter tweaking these are incredibly useful.
BASS: Although geared more towards heavier sounds, bass presets included a wide range of sounds between everything from foghorns, reeses, neuro basses, FM, and classic growls for the more aggressive production styles and genres such as neurofunk, tech rollers, to smooth bass pads and rhythmic anchors for anthemic, minimal, and liquid drum and bass tones. Macros are the shining element of the bass presets- tons of attention to detail. The majority of the preset collection is made up of these bass sounds. With so many stylistic choices, there really is a ton of room to get creative and piece together a high quality record.
DRUMS: My favorite part of the collection. Cleverly crafted around both loop and one shot creation. Presets include hi hat and kick and snare loopers, alongside versatile and immediately useful hat, splash, kick, and snare one shot generators. All presets include fully armed macros for easy craftwork. The kick and snare one shot presets come in threes, all of which have different tones and styles for further capabilities.
Tantrum Desire has also left a note of the fundamentals of the kick and snares for extra insight and transparency, a commonly looked over aspect of drum presets. This inclusion is massively important as it allows the user to know what key their drum sound is in, which will lend to sonically high quality arrangements and mixes.
FX: Well rounded tool kit of FX sounds- tons of accessible risers and downlifters to immediately sprinkle over a track that's needing extra charismatic tension and release. A couple of classic FX one shots such as lasers, percussive sounds which can double as fantastic transient layers, a classic square telephone ringing tone, and of course everyone's favorite hungry yellow ball.
PADS: The pad presets also have a wide variety of options to choose from. A few are great for taking on the main harmony role as both forward and backdrop elements for a chord progression, while others serve as fantastic tonal anchors and tension atmospheres- perfect for adding that extra spice and interest in a track.
My favorite aspects of the pads are some were built with analog characteristics in mind, providing sounds that are pleasing to listen to from both sonic and artistic perspectives. Some of the pads are washed out with heavy reverb which can get chaotic quickly, so do attenuate the reverb macros to reduce some harshness. All presets feel alive and have their own character, which add up in a mix to create a unique and dynamic sounding track.
OVERALL: Fantastic collection for all producers, beginner and expert alike. These sounds are immediately useful from both creation and sound design insight perspectives, and will provide endless creativity. To end, this is a well rounded collection that is a must have for crafting a drum and bass banger.
***Presets are part of a sample pack but can be purchased on their own on Black Octopus. Price included is price of presets only.
Premium sample pack designed by one of drum and bass' most iconic duos
Extremely useful and unique sounds
Macros filled out for easy modulation and endless creativity
Made up of Dan Havers and Chris Page, DC Breaks are one of the most iconic names in drum and bass. Stemming back to the earlier days of drum and bass, the duo have been releasing massive jungle and drum and bass records since 2005 such as "Swag" and the hugely popular "Gambino" both featured on the legendary RAM Records. My first exposure, and favorite example of their work respectively include the 'Halo EP' released on Viper Recordings, and "Underground," released on RAM.
Recently I've found they've been releasing Serum preset packs, and upon listening to their breakdowns and demos of the collections on their website, I had to include them on this list. I sent them an email about this list and doing some coverage, and they were immediately keen to jump onboard and offer the opportunity for me to dive in on this collection. In the initial conversation we've had they've been a pleasure to work with, and I am stoked to dive in on this seriously unique collection. Thank you Dan and Chris!
For starters, this won't be a typical breakdown of going through specific sound types (drums, bass, synth, etc.) as the presets aren't necessarily listed as specific types. This may come across as confusing at first, but I like this idea for two reasons:
It leaves the user up to their own creativity and interpretation.
The pack is built with liquid drum and bass characteristics in mind- two and the most important of those characteristics being atmosphere creation, and sampling, which I will briefly talk about.
The collection includes 30 high quality presets crafted with a level of attention to detail that I haven't seen in any other preset collections. This attention to detail is included in everything from the actual sonic quality of the sounds, all the way to the fine details in macros and descriptions. Some of the sounds are more obviously suited as bass, pad, and lead sounds, but I found the majority of the sounds to be like vignettes pulled from the DC Breaks style.
These vignettes include different instrumental elements (bass pad, fx, etc.) which can be easily broken down into the bits the user might actually want. This gives beginners and advanced producers the opportunity to have either an instant musical bed to use entirely, or the flexibility to pick and choose the elements they like most from each preset vignette- the chance to interpret in any way they like.
As mentioned earlier, liquid drum and bass has been historically built around creating atmosphere and the music through synthesis and sampling. This collection absolutely captures the same classic ethos. The presets all have a rich analog quality to begin with, but what makes these sounds even more classic sounding is in the Noise oscillator; cleverly placed resampled pads, strings, and atmosphere fx sounds.
These noises add a particularly necessary level of depth and character, which becomes absolutely noticeable when turning off the noise oscillator. Beyond sounding sonically nice, the noises add that last bit of polish and organic musical quality, which is rooted in liquid drum and bass, to the presets to create a tasteful and classic sound. With origins such as DC Breaks, comes refined and cultured sounds straight from the source.
OVERALL: This is a must have for all drum and bass producers alike regardless of style and skillset. DC Breaks have created a seriously high quality preset pack that is a ton fun to play with and learn from. I had a smile on my face as I mindlessly spent hours playing with each and every preset with no strings attached. Just as a fair warning, some presets come in a little hotter than others so be sure to adjust your volume. You can purchase the collection and check DC Breaks' other collection by heading over to their store in the link I've provided above.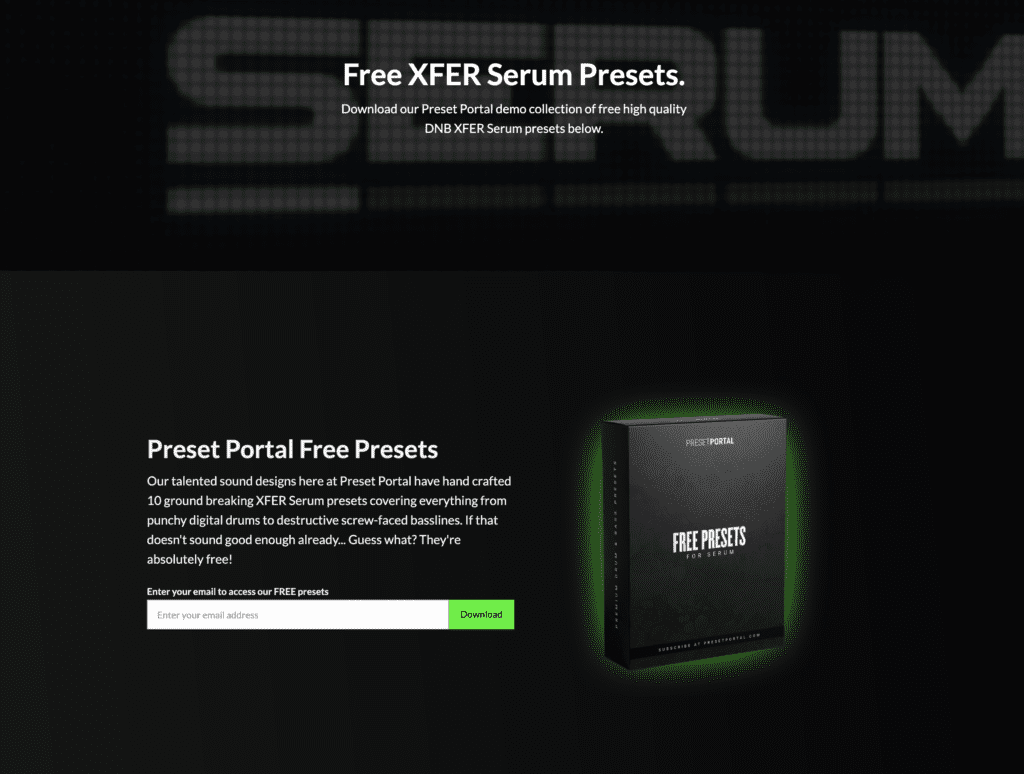 10 presets in total, however well rounded for track creation
Easy to access- just an email required, but direct download from site.
Macros loaded up for easy modulation and possibilities.
Preset Portal Free DNB Serum Presets is a great little collection of ten free sounds from Preset Portal. Created by drum and bass producer Sam Barnes (ZeroZero, supported by NOISIA, DJ Hype, Andy C, and more, and with releases with RAM, Spearhead) and Juan Aguilar (BRAIN, supported by NOISIA, DLR, Ulterior Motive, with releases on Cyberfunk, Flexout, Dispatch), Preset Portal is a subscription based platform (~$11.00/month) that provides premium and exclusive Serum presets every month.
In this free collection you can find a total of 10 presets made up of gritty basses, cinematic atmospheres and FX, punchy and charismatic drums, and a lush pad. The perfect starter collection for creating deep neuro, minimal, and tech roller drum and bass records. The sounds included are built by ZeroZero, BRAIN, and Shayper.
BASSES: The bass presets included in this collection are the perfect fit for those deep, dark, and gritty drum and bass tracks. Although the presets aren't fully macroed out, they are ready to go and come even more alive with a little bit of extra production spice.
FX: A cinematic and dynamic drone coupled with a classic and texturally rich riser makeup the FX portion of the collection. Both presets include macros that give the user the opportunity to shape and automate the sounds according to the track. The drone is my favorite of the two and provides an excellent background to add to depth.
DRUMS: Included in this collection are two drum presets; a kick and a snare. The kick preset comes with two important features: macros for shaping, and an added kick sample in the noise oscillator which adds more characteristic to the preset. The snare preset comes with the same macroing thought process which includes tone and space shaping, and interestingly a macro to add a tasteful sounding delay chorus effect for stereo width.
PAD: Above all, this is the preset that stood out, and was what made me want to include this awesome pack in the list. The pad preset in this collection is fully macroed out for tons of possibility, but it sounds fantastic right off the bat. Built from Serum's included Juno wavetables, the pad has a natural and beautiful sounding texture which drew me in instantly.
OVERALL: Preset Portal delivers a unique and extremely usable free collection that has very little requirements to get a hold of. As consumers, I think we can all agree the standard is set low when grabbing a free product, however the guys at Preset Portal maintained a high level of quality and did not compromise on the notion of free. Furthermore, the time between downloading and playing with these sounds is near immediate; no creative juices were lost in the downloading of this essential kit. Make sure to grab your free copy of this collection by hitting the link above.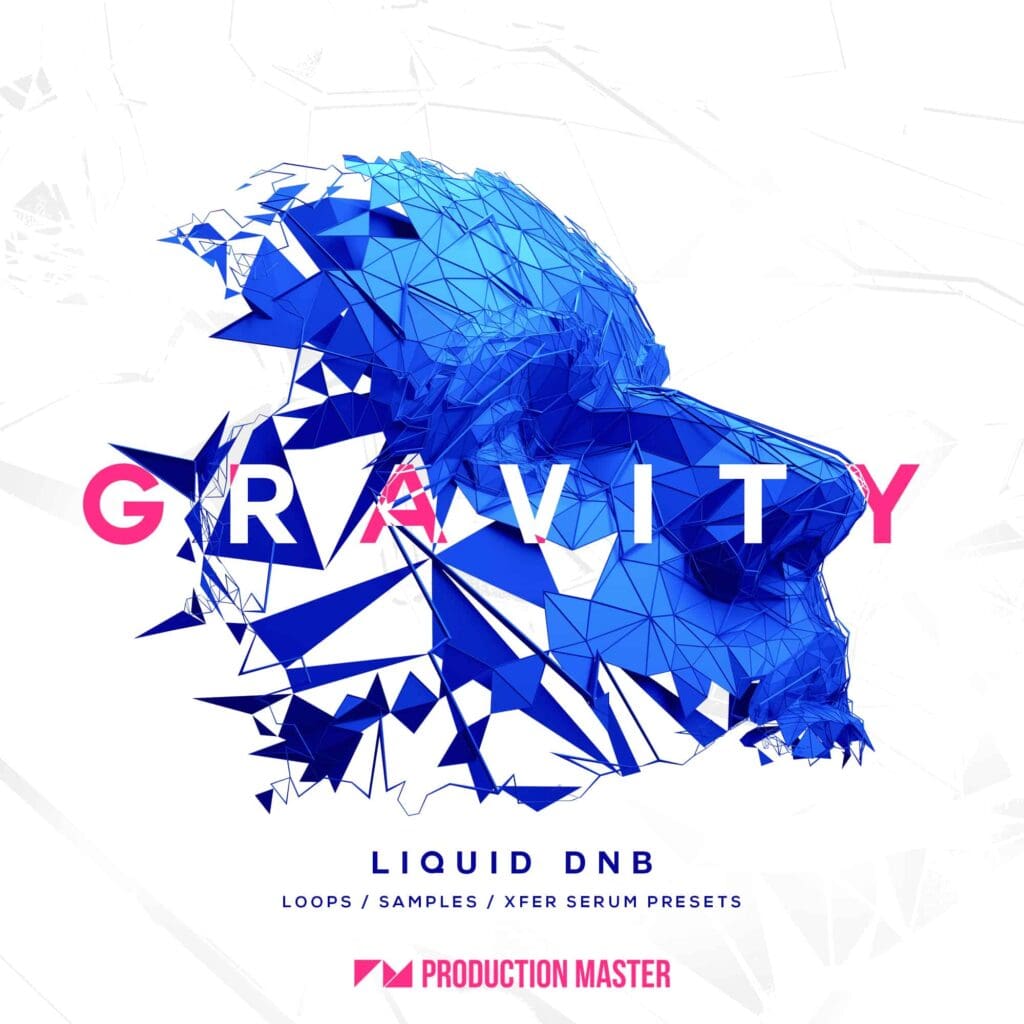 Impressive demo
Perfect for high energy dancefloor and minimal melodic styles
Extremely high quality sounds for a very reasonable price
Presets fully macroed for easy use and creativity
BRASS: Production Master has included three brass presets- a unique and simply cool addition to the collection. The presets include horn and sax noises in the noise oscillator which sound crisp as you play with the pitch parameter. Important attention to detail which leads to having awesome sounding presets. These presets come fully macroed with tone and space shaping capabilities. Perfect for layering over harmonies for organic and anthemic tones and styles.
BASSES: Huge amount of different bass presets that are simple, yet effective for liquid drum and bass. Included are different styles and types ranging from reeses to leads, and of course subs for different applications and arrangements. All bass sounds are fully macroed, and offer a wide range of shaping possibilities.
FLUTES: Another organic element in the mix, this time woodwinds. Again, Production Master has included flute noises for the noise oscillator, all of which sound great on their own. Altogether, the flute presets are perfect for adding extra organic airy texture to your melodies and harmonies. All presets come with clear and easily adjustable macros for tone and room shaping.
KEYS: Furthering the organic inclusions in this collection are a series of keys presets which also feature well added piano and key noises for the noise oscillator. I like these noises the most as they carry a rich and dynamic texture that make the overall presets sound alive. Each key preset comes with a unique macro this time, which adjusts the texture and character of each in a way that suits their inherent aesthetic natures.
LEADS: The leads in this collection come in many different styles and tones, perfect for those who'd like a little more available on the color palette. These leads include sounds such as gigantic lead plucks and stabs, classic lead sounds, and a couple heavyweight sounds fit for the more anthemic variety of liquid and melodic drum and bass. The presets are fully macroed out for tons of tone and space shaping possibilities.
MALLETS: Coming in with more organic elements, Production Master have included several mallet presets in the collection that sound as you'd expect, absolutely fantastic. The mallets included serve as both lush and colorful layers for chords and harmonies, while also having the attack and tone you might like for a melody. Each preset comes loaded with organic mallet samples in the noise oscillator for continuity across the various tones, as well as the organic and synthesized hybrid instruments in the collection altogether. The mallet sounds in particular are highly believable which will result in a high quality and dynamic sound.
PADS: Production Master included ten pad presets in this collection, all of which stand out with unique structures and applications. Some of the pads are perfect for upfront harmonies which take on the lead role, others are ethereal in nature; perfect for layering and creating atmosphere, and a couple have interesting production techniques behind them which is a pleasant surprise and can instantly spark inspiration. These presets are perfect to drop in immediately, or be adjusted slightly for more variation without losing their original qualities.
PLUCKS: With nearly 20 different pluck presets with varying tones and styles between them, this part of the collection is a true knockout and stands out in this pack. Melodic centric music relies heavily on ear candy, arpeggiations, and layered sounds to amplify the core of the music, and with the large count of pluck presets included, there is a huge amount of potential to achieve rich sounds to take a liquid drum and bass (or any other melodic focused) track to that level of polish we are always seeking out. The usual macro trimmings are included in each preset, however the variety of the presets gives a great amount of possibility without having to do much further designing. Whether you're doing minimal or anthemic focused records, there is something for everyone here.
STRINGS: Topping off on organic elements are a couple of string-esque presets. As usual, these are fantastic elements to layer over melodic and harmonic elements for added tangibility. Each preset comes with the noise oscillator loaded with a sampled string instrument (non-classifiable as the sample's versatility with the pitch parameter makes it a shapeshifter) which sounds great on its own.
SYNTHS: At the end of the collection comes the synth presets- a handful of miscellaneous synth sounds that can be used across different purposes from leads to background elements. These are the kinds of presets that would work fantastic as harmonic anchors or melodic FX kinds of sounds. Tone and space crafting abilities are available through assigned macros.
OVERALL: For the price of the amount of content and flexibility the presets in Gravity – Liquid DNB by Production Master have to offer, the collection is a no brainer for this list. The collection provides a plethora of possibilities for artists and producers, new and experienced alike, and even those operating outside of liquid drum and bass styles, to seriously dial in that sound they're looking to achieve. Production Master have made a beautiful and colorful pack, which you can pick up through Black Octopus on their website by hitting the link shared.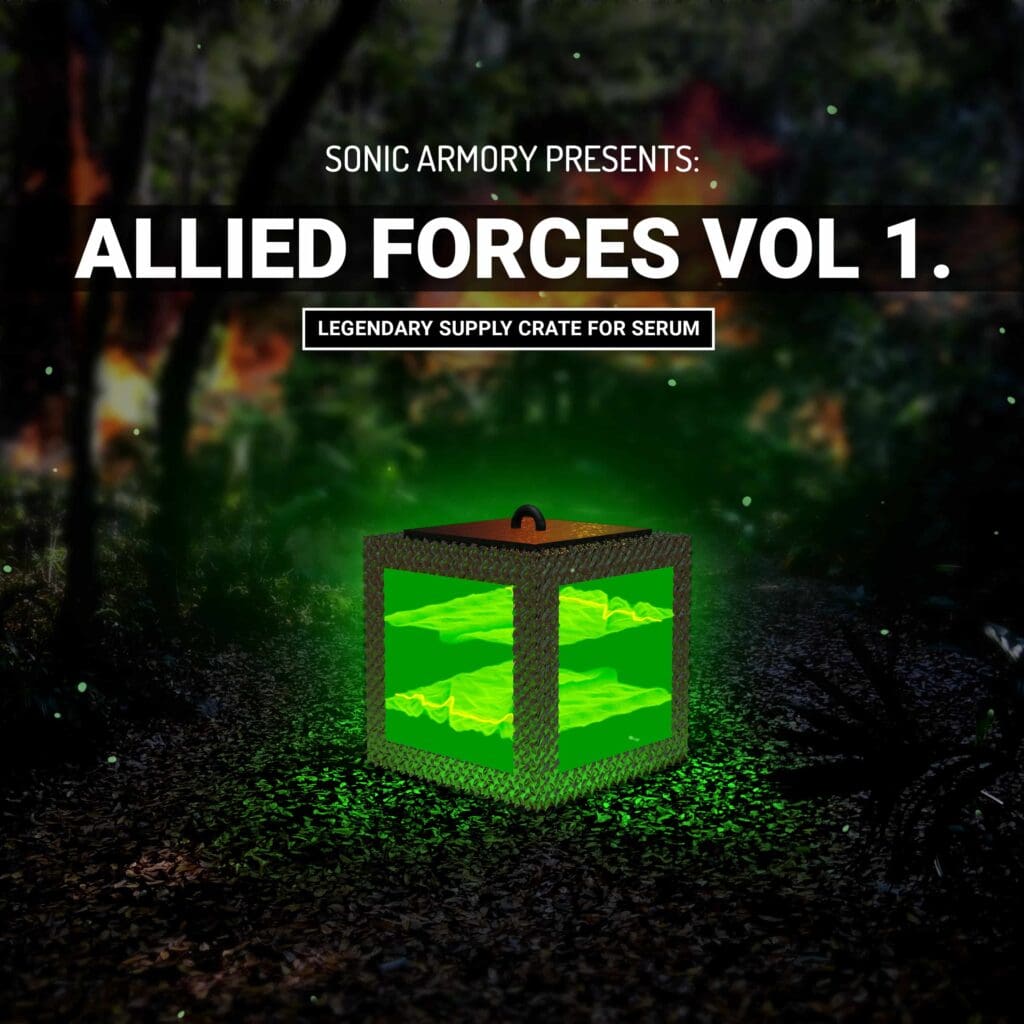 Fit for heavy neuro drum and bass styles, but great for all sorts.
Huge amount of presets.
Bass focused, however well rounded count of other sounds.
Founded by industry legends Gigantor and Le Castle Vania, Sonic Armory is a premier sound design label offering boutique sample packs and preset packs to producers of any ilk. In the case of this article, their pack Sonic Armory – Allied Forces – Serum Armament Selections is a fantastic piece of kit for those crafting drum and bass tracks of any type. Built by recruits Quannum Logic and Effin, two insanely talented producers with eye opening catalogs and credits, the collection boasts a total of 129 presets, and 7 modulator noise samples of the simple sine, triangle, saw, and square waveforms.
The massive number of presets is made up of 101 presets designed by Quannum Logic and Effin, and 28 "remixed" versions of the presets from the pack, and classics from the Serum stock collection done by Gigantor; an interesting and unique addition that I haven't seen in other collections. Seriously cool. Altogether you can expect to find 83 basses, 4 drums, 3 arps, 16 FX, 8 leads, 2 pads, 8 plucks, and 5 synths presets all fully macroed out with hilarious descriptions. Since this pack is mostly made up of bass sounds, I'm going to compile the bass, musical, drums, and FX presets into their own categories.
FX: Kicking things off with FX, this facet of the collection includes simple yet effective risers and downlifters, and some seriously unique sound design. The risers and downlifters are exactly what you would expect, and are perfect for tension and release in your tracks. The other bits that make up the FX sounds are things such as tractor beams, a lawnmower engine starting up, whips, extremely organic sounding bells, and to top it off, the resident yellow ball Pacman. Admittedly I dove into the FX section first to quickly run through to get to the good stuff, but I found the good stuff starts here. Tons of personality right off the bat, and these sounds are absolutely versatile for any type of production, forward, pop, or cinematic.
DRUMS: Included in the pack are four drum presets which offer kick, looped beat, and snare presets. Each preset has a unique sonic characteristic attached; a nice touch and opportunity to inject some personality into your drum sounds. All presets are loaded with tone and style shaping macros for precision drum one shot and even loop making.
SYNTHS: As mentioned before, this section covers all of the melodic and harmonic based synth presets. These include a well-fitting handful of sounds to sprinkle over different styles and genres of drum and bass. Immediately you can find three fantastic arp presets with melodies and production which can be dropped into a track right away. The lead presets have each producer's production sensibilities in mind which create a dynamic group of sounds fit for many different styles, while retaining unique characteristics.
Sometimes limitations can spark inspiration, and that's the case with the pads included; only two are available, but invoke lots of opportunities to get creative with both cinematic and contemporary textures. Next, the pluck sounds also captivate Quannum Logic and Effins' personalities for another well-rounded handful of sounds fit for both melodic and aggressive types of styles. Furthermore, they deliver a great variety of pluck applications; some purposefully built for melody and harmony, while others for bass. Wrapping up the synth presets are the, well, synths, which have been designed for general use- meaning they can be applied in many different ways.
Overall, while there may be few, the synth presets in this collection are all high quality and have charisma; which is a testament to the attention to detail that is in this collection. As always, each preset is fully loaded with all macros assigned.
BASS: Finally, the cherry on top- well, more like a cherry bomb; simply put the basses in this preset pack go off with a loud exciting bang. The 83 bass presets included are made up of an absolutely huge assortment of sounds to play with. Growls, neuro basses, reeses, leads, and layering sounds all fully macroed are all at your fingertips for nearly endless creation. Just like with all the other preset types, these all have an attitude about them; some personality and a point to prove. When writing and producing a tune, the one thing we're all after is to create something that sounds wicked and makes a point- these presets come with the attitude right away, and require very little adjusting to fit the tune.
While these sounds carry a chip on their shoulder, they're also highly detailed and intelligent- you can tell Gigantor, Quannum Logic, and Effin went the extra length to dial in highly usable structurally complex sounds which give them more depth. The bass presets all have appropriately assigned macros according to the types of aesthetic tones they set; the attention to detail in this angle tells me they have the producer and style sensibilities in mind.
Lastly, the majority of the remixed presets by Gigantor are basses, and you can expect he has taken the original presets to a new place he calls his own, further extending the possibilities for the producer. All things considered, the bass presets in the collection are what shine, and offer a huge amount of creative potential for producers of many different drum and bass styles. Neuro, minimal, anthemic, liquid, tech, and jump up artists alike will find something from this collection.
OVERALL: Allied Forces – Serum Armament Selections by Sonic Armory is our final instalment in the list, and a definite must have for drum and bass producers of all sorts. Not only is this collection extremely well priced for the amount of content being delivered, but it has a level of charisma that makes it a fun and engaging collection to play with and learn from. You can grab a copy of the collection by heading over Sonic Armory's online shop via the link provided.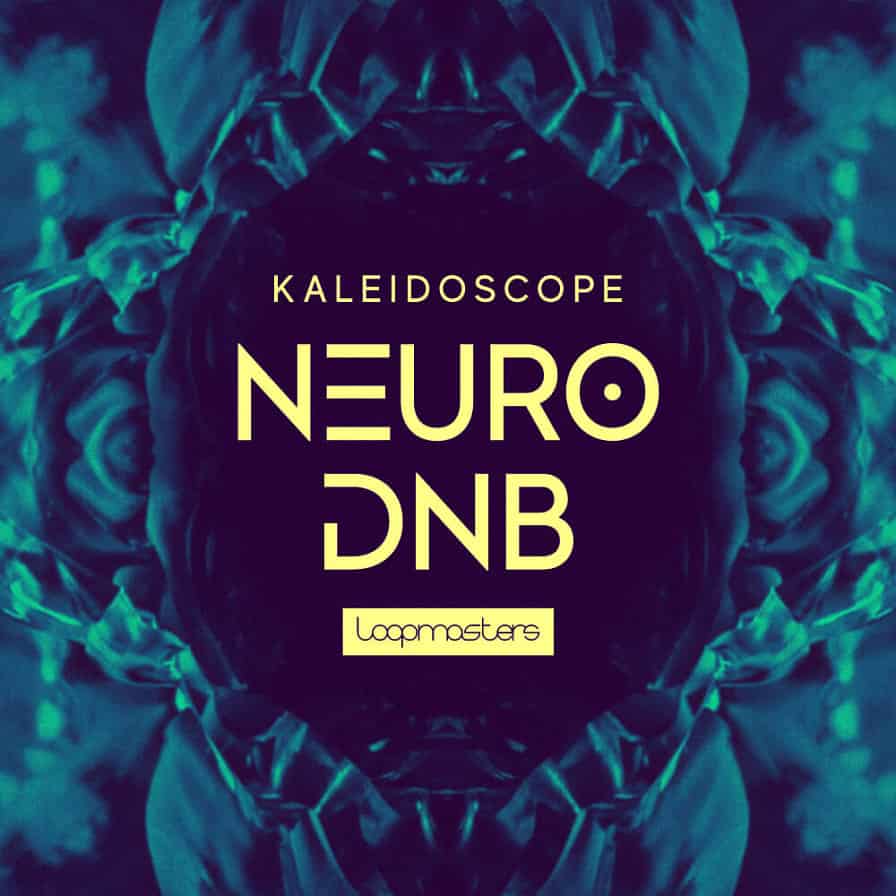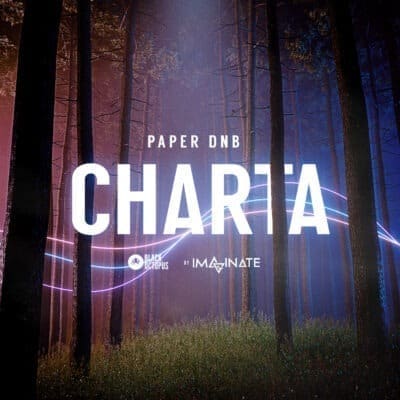 As some of you may know, I also create samples and presets, and I have two collections that would make a perfect fit in your collection. Both come loaded with samples and presets that were designed by the producer for the producer, with artistic and style aesthetics in mind. Kaleidoscope Neuro DNB includes 146 Serum presets that cover everything from basses to synths, leads, pads, fx and more. All the presets in this collection were made from foley samples.
Imaginate Elements Series – Charta – Paper DnB is a drum and bass sample pack geared towards minimal and techstep production, and all of the sounds included were made directly from paper. This created a unique and texturally relevant collection made up of 1000+ one shots and loops made up of full and deconstructed drum selections, basses, pads, plucks, atmospheres, and a wide variety of FX. The sample pack also includes 99 presets with 50 custom wavetables for maximum flexibility.
---
You can gain access to these sounds by clicking the links above.
That's it for this list, thank you for sticking around, and hopefully, this list has given you some insight on some amazing drum and bass Serum preset packs to get you creating in no time. Cheers!