In this article we will be covering 4 of the best parametric EQ VSTs on the market.
An EQ is one of the key audio effects in music production. An Equaliser is used for Equalization which is the process of adjusting the balance between frequencies within an electronic signal. What that basically means is that it is a device used to cut and boost frequencies of a sound to make the overall tone nicer or to create an entirely different tone.
Equipment changed to start using filtering elements as consoles in radio stations began to be used for recording, not only broadcasting. Early filters included basic bass and treble controls featuring fixed frequency centers, and fixed levels of cut or boost. The Langevin Model EQ-251A was the first equalizer that used slide controls. It featured two passive EQ sections, a bass shelving filter and a bandpass filter.
Each filter had switchable frequency selectors and used a 15-position slider to adjust, cut or boost. Sounds quite simple compared to what we have now, but it was revolutionary at the time!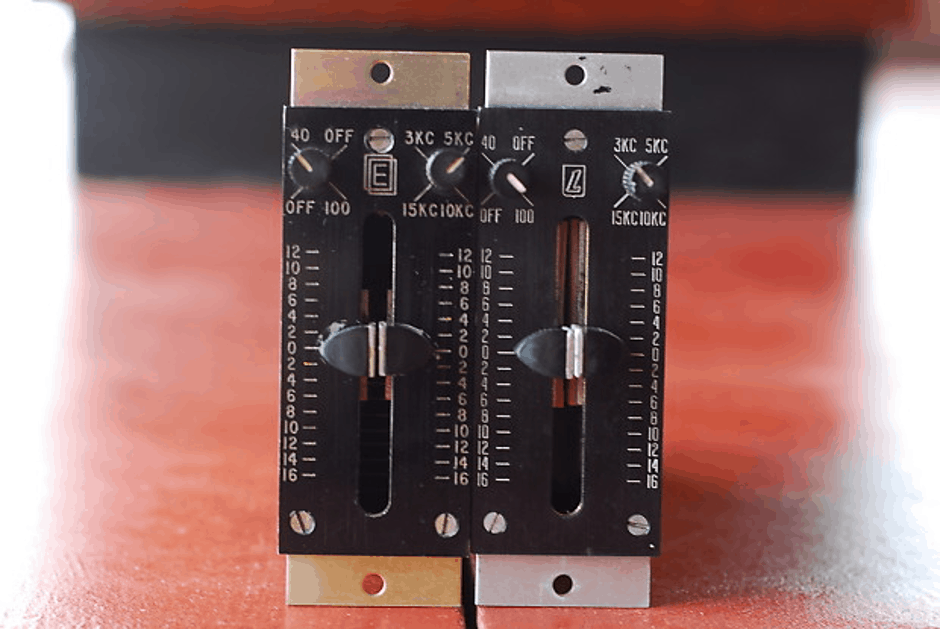 Since those early days and early models, EQ technology has come a long way, becoming one of the staples of modern music production and mixing. Ever since the earliest DAWs, virtual EQs have been available. As far as I can find, the first ever commercially successful EQ Plugin was Waves Q10 Paragraphic Equalizer. Waves still sell a Q10 EQ; however, it is vastly different than the first edition: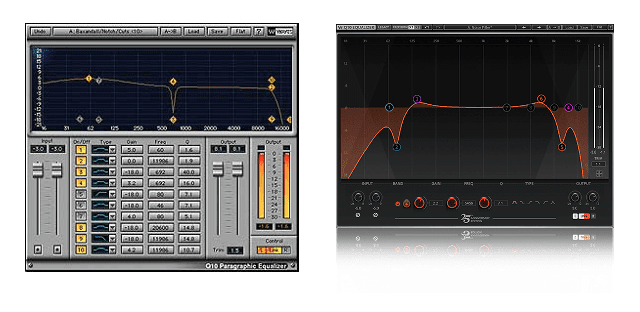 Though of course, both of these devices still show a great similarity.
Nowadays, hundreds of EQ plugins exist out there, and there are many different types. In this list I will be primarily focusing of Parametric EQs, which are the most common and versatile types of EQ out there. These multiband equalizers offer fully configurable and adjustable frequency bands. You can control the frequency, cut and boost level, and bandwidth of each frequency band with the highest precision. These types of EQ focus on doing surgical work, cutting out bad frequencies, or boosting good ones.
A semi-parametric equalizer is a parametric equalizer without one or more features. Typically, the bandwidth Q has a fixed setting. You can only adjust the frequency and gain of each band. Many also don't have an interactive display with an analyser.
Dynamic Equalizers, which some parametric EQs have built in to them as well (as you will see later in the article), combine the precision of a parametric EQ with the dynamic control of a compressor. The difference between the two is that Parametric equalizers are linear processors, meaning they treat the incoming audio continuously. For example, filter cuts and boosts are static and can't change. Dynamic equalizers are nonlinear processors. The filters react to either the internal audio source or are triggered by a sidechain input source depending on the specific plugin.
Graphic equalizers boost or attenuate a range of fixed frequencies using a bank of evenly spaced slider controls. The previously mentioned Langevin Model EQ-251A was a very early version of a graphic equalizer. These type of EQs are more commonly found in the analogue world, however, there are some plugins out there that do emulate these types of EQ but these are mostly just used to colour the sound a bit more.
Lastly, Shelving EQs are the most basic type of EQ. These EQs boost or cut frequencies above or below a specified cut off point. Most Shelving EQs have high or low shelving filters, some also feature midrange bell curves though. They work excellently at colouring and deepening full mixes. There are many analogue emulated Shelving EQs out there online, so they can be great for adding some nice warmth and depth to your mix.
In this article, I am going to be running you through my Top 4 favourite Parametric EQs because they have the most versatility! Let's take a look.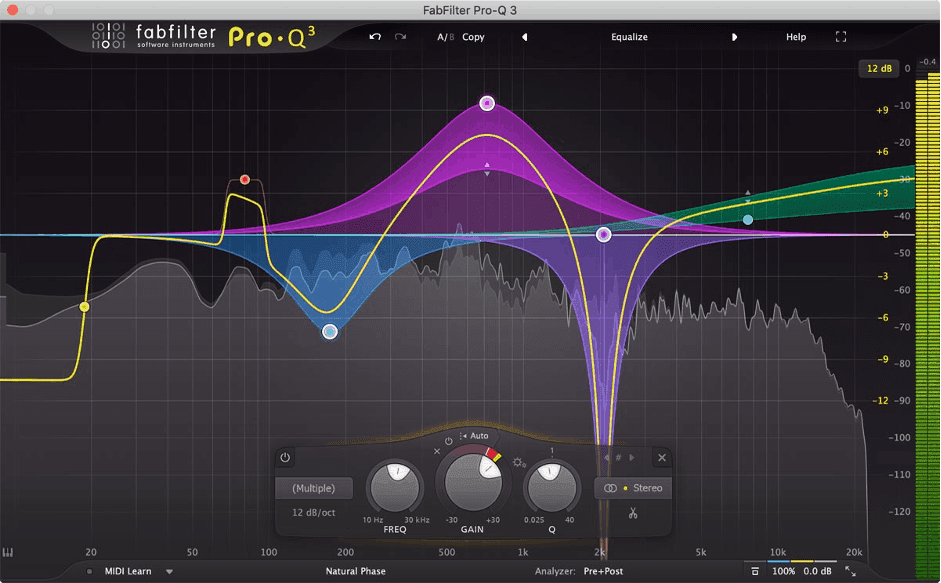 This one feels pretty obvious as a first choice, after all, the FabFilter range is one of the best out there. I do not know of a singular studio out there that doesn't have at least one of their plugins, mostly being ProQ. I myself only recently got a personal copy of Pro Q, after having used it for years at other people's studios, and I can say with all my heart, it is worth paying 100% for.
Yes, there are most definitely other plugins out there that have the same features as ProQ3, but not a single one of them allows for such a great workflow and precision. The reason people choose Pro Q over everything else is more to do with the quality of life features that Pro Q offers, and I could sit for hours talking about them, but instead, how about we move on to my second pick.
Features:
Allows you to see the spectrum of other ProQ3 instances inside the visualizer, allowing you to make more accurate decisions.
Per-band mid/side or left/right processing.
Extreme CPU optimization: Pro-Q 3 uses very little CPU and memory and has GPU-powered graphics acceleration.
Supports stereo, mono and surround channel layouts (up to Dolby Atmos 7.1.2)
And the list could go on and on and on! Check out the pro-q3 product page on Fabfilters website for the amazingly full and detailed list of all the features!
Price:
£134 (Fabfilter offer a 50% student discount!)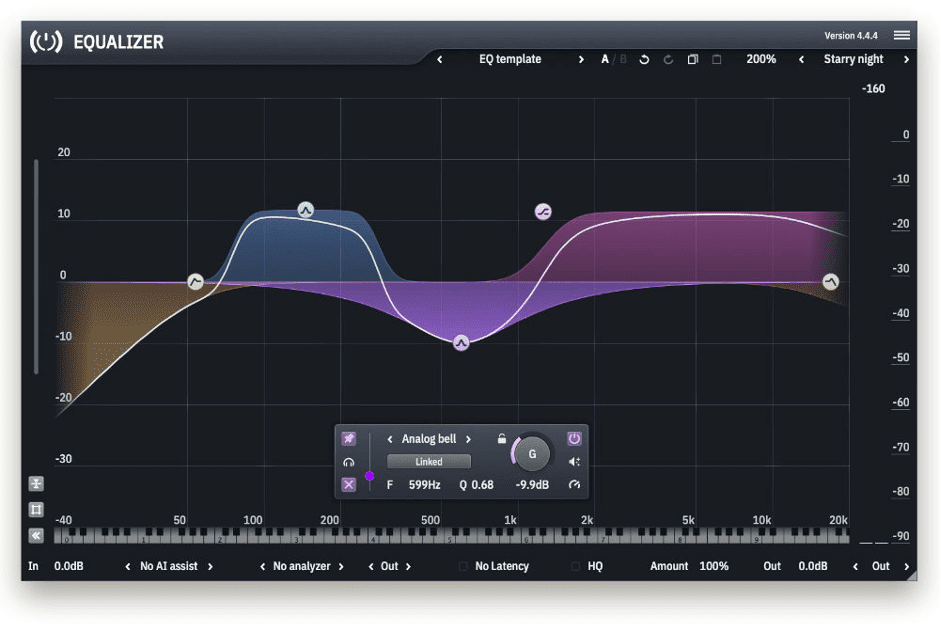 TB Eq4 is definitely one of the more interesting Pro Q knock offs, and yes, that is what it basically is. Featuring almost the exact same set of features as Pro Q, and sharing a very similar UI, it would be hard to not bring up the fact that it feels like a straight knock off, but let me say, for a bit of a knock off, this thing is definitely worth it.
Clocking in at €39, this thing is sure quite cheap! It even has some features that are not copies of Pro Q, for example, the really nice Analog Modelled filter mode. I often turn to using this EQ for eqing which requires a bit more character, as Pro Q might be the best digital EQ out there, but boy, it sure does lack some tonal character, but hey, after all, that is what FabFilter prides itself on, being the cleanest and most accurate digital plugin company out there.
Also, the fact that EQ 4 has an iPad version really helps push it up to my #2 spot.
Features:
Amazing trial!
Really cool analogue mode.
Use artificial intelligence (AI) to listen along and get content-type-dependent equalization suggestions. (This is similar to the feature in fabfilter.)
Mobile App available.
Price: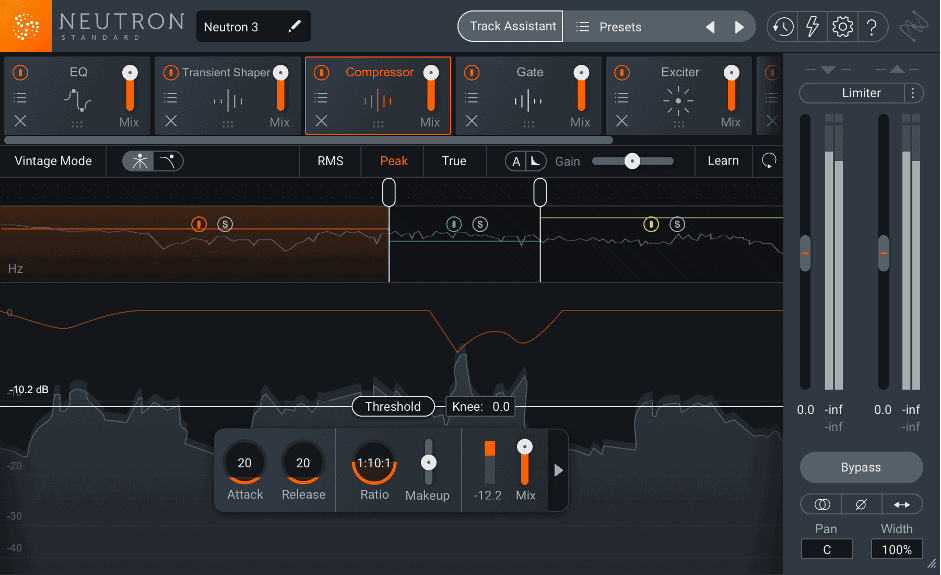 Izotope holds a place in many a person's heart, including my own. The combination of fantastic UI, stunning AI, and useful products makes them one of the greatest plugin developers out there today. Neutron 3 is the third incarnation of their Neutron EQ/automated mixing plugin.
What makes neutron so interesting is that it isn't actually just an EQ, as you can see from the picture above showing off the Compressor mode. What neutron is, is an all-in-one mixing suite with integrated AI. The full version, which comes with a hefty price tag of £399, includes 8 modules: Sculptor, EQ, Exciter, Compressor, Gate, Transient Shaper and a Relay plugin and the famous Tonal Balance Control plugin.
So actually, when you consider how much it has jam packed in it, the price doesn't seem too bad. Do note however not all of these modules are included in the cheaper versions. You can often find Izotope giving away the cheapest version of Neutron for free, which includes the really good EQ, compressor and exciter modules.
Features:
Contains many different modules making it fantastic for doing multiple steps in your processing chain in a single plugin.
AI assistance!
Separate or combined plugin(s) depending on version.
Highest tier version also includes two other fantastic plugins!
Price:
$129/$249/$399 depending on version.
Elements version often given away for free and is often available on massive discount.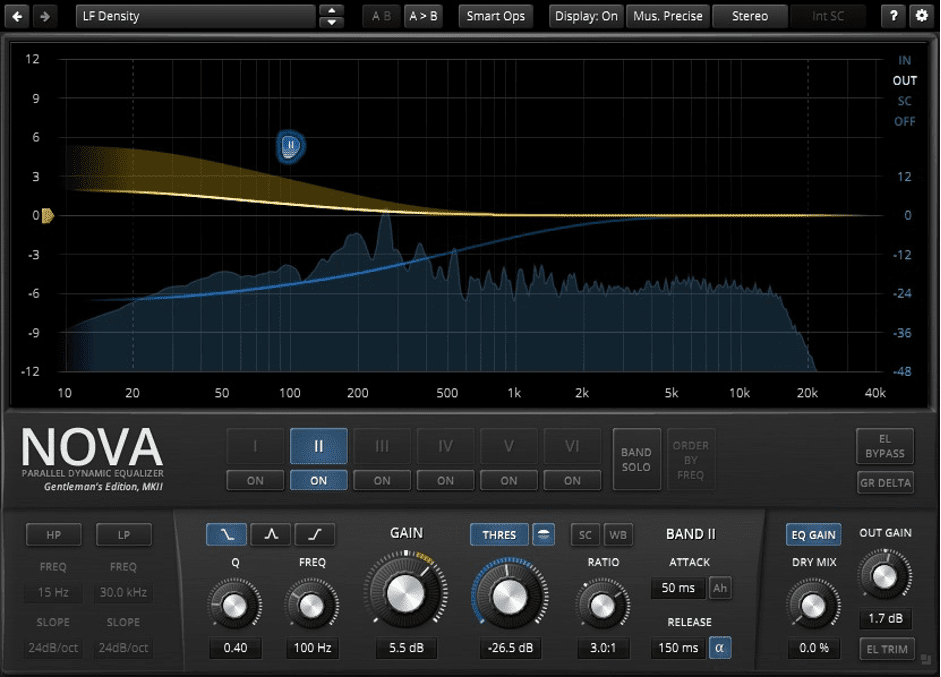 TDR nova is an absolutely amazing free plugin, which also has a "GE" version which costs £50. This is definitely one of the plugins I was glad existed when I was first starting to get into music production, and at the time, it was very new and helped set the bar for the fantastic free plugins you can find today, like Vital or Spitfire LABS, though both of those things are in a different world in comparison.
What is also interesting about Nova is that it is a dynamic equalizer like Pro Q3. This means that each of Novas EQ bands can equally act as a compressor which is even more crazy considering it is free!
If you haven't checked this one out yet, then what are you doing! Go! Go! Go!
Features:
Has a fantastic Dynamic EQ feature which is very easy to use.
Very easy to see what changes you are making.
6 Togglable EQ Bands
Price:
#5 Your DAWs Stock EQ.
A lot of people overlook the stock EQ in their DAW, I for sure know I did with Ableton's stock eq8! Every daw offers a fantastic range of EQs, other than maybe garage band but I haven't used that in years, and you can for the most part get exactly what you need from them.
You may be missing out on a few features that you can find in other EQs like Dynamic EQ, Sidechain, Linear and Oversampling modes, etc. but if you are willing to find workarounds for these, then you can most definitely use your DAWs Stock EQ as your main EQ. Look at people like Bound to Divide and Andrew Huang, both of these people, even though they own probably all of the EQs on this list, still find uses for EQ8 in Ableton.
If you don't know much about your Stock EQ, check out YouTube where you can most definitely find a tutorial with more information about it.
Features:
Dependant on what DAW you have.
Price:
Almost 100% free with your daw. Some DAWs offer more types of eqs with different editions of the DAW.
---
Conclusion
As you can see, there are many EQs out there, and this is just a shortlist of my 5 personal recommendations. If you liked this blog post be sure to check out our others.
Thanks for reading!
About The Author
Name: George Hammond
Bio: George Hammond is a music producer who has been writing and producing original music for the past 5 years. He writes a varied amount of different styles and genres including Dub Techno, Melodic Techno, and Deep Techno He is always striving to learn more about music production and different genres. In 2020 he released his debut EP, Response, containing The Space of Time. The Space of Time went on to being his most successful song to date. In 2020 George Hammond also released a new EP, Cosmos, featuring 6 songs, in September. He lives in a small rural town in Suffolk but has gathered the interests of listeners all over the world, notably Germany, Hungary, Brazil, France, and Canada.