Today we're talking about the SEVEN BEST FREE VOCAL MIXING VSTs for every vocal mix.
Vocal mixing is a long process that involves a lot of steps. Not only will you have to make sure your stems are well compressed for a steady vocal, but you'll also have to make sure that the vocals are in the right key, and that you have the adequate FX to make them stand out in the mix. Therefore, I've crafted a list of seven plugins that will help you get through your mix without leaving anything behind.
In this list, you'll find plugins to help you with vocal pitching, EQing, de-essing, compressing, widening, delaying and reverbing. Here are the plugins we'll talk about today:
Enough with the talking, let's go through each of them right now!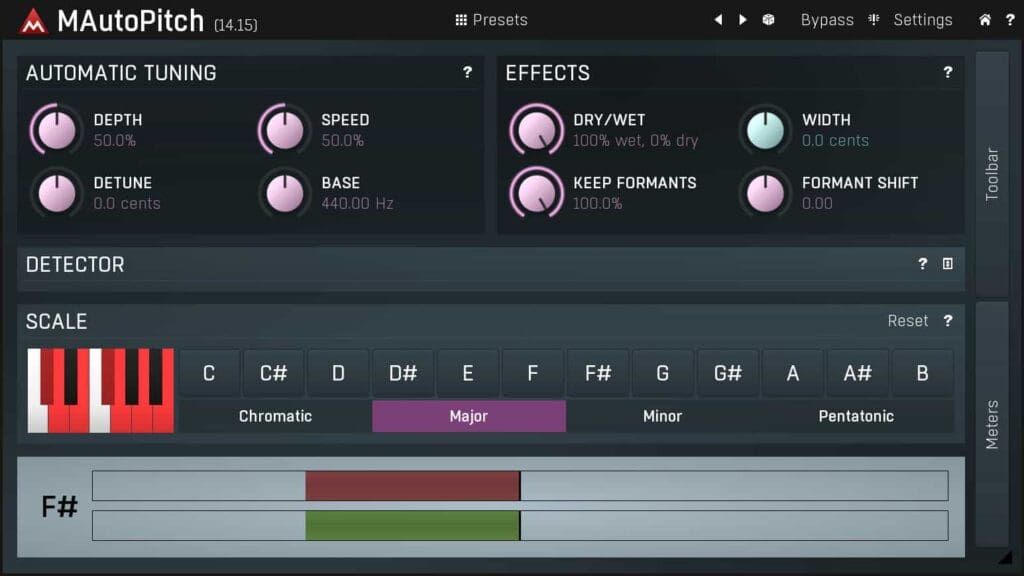 Melda's MAutoPitch is a FREE autotune, which will pitch correct your vocal and put it in the right key for your track. Of course, it could also make your vocals sound like T-Pain, but putting the right settings can make this plugin a powerful tool for your mixes to avoid unwanted out-of-key notes.
This plugin is really easy to use, as you only have a few knobs to change. You select the scale you're in, and control the automatic tuning features like 'depth', 'speed' and 'detune' which allow you to customize how quickly and intensely you want the autotune to react.
One of the coolest features of this plugin is the Formant Shift. This is when you change the tonality of your vocal by altering its formants, whilst maintaining the key. With this, you can make your vocals sound higher or lower without actually changing the key. Listen to an example in Madeon's song 'Shelter':
Notice how the vocals become deeper even though they are still in key, which is something you can do to make your vocals, especially for remixes, a little different.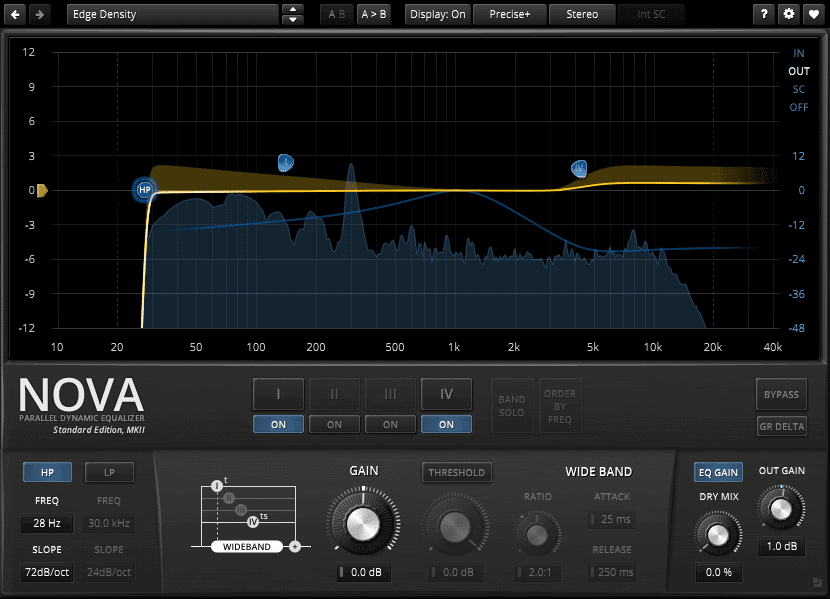 After pitching your vocals correctly, it's time to do some adjustments to clean up the spectrum. For that, I recommend you use Tokyo Dawn Records NOVA EQ.
EQing is an important part of your mixing process, and finding the sweet spot of your vocal will make it shine through your mix a lot more. Not only this, but it could also help you to declutter some unnecessary parts of your vocal such as the sub frequencies, and here's where the TDR Nova shines through.
This plugin also allows you to do Dynamic EQs, in which you can use the EQ if the desired band reaches the threshold you've set for it. For example, in the image below I'm showing you how you can use this plugin as a DE-Esser, which is REALLY important for vocals to avoid sibilance sounds like 'S' or 'T':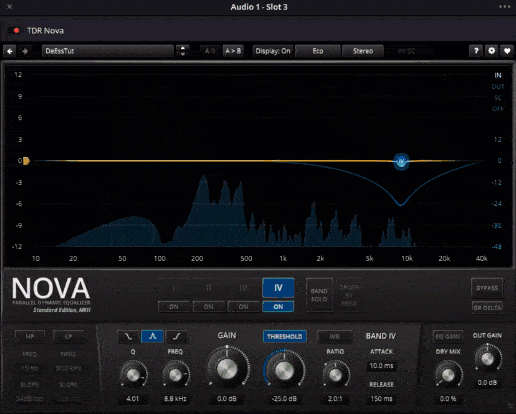 In addition to using it as a de-esser, you could also use it to decrease resonant frequencies if they are a problem to you. Let's say you have a really resonant frequency at 5khz which only bothers you for certain words, you can set it with a Dynamic EQ so it only reduces 5khz when that frequency hits a particular threshold.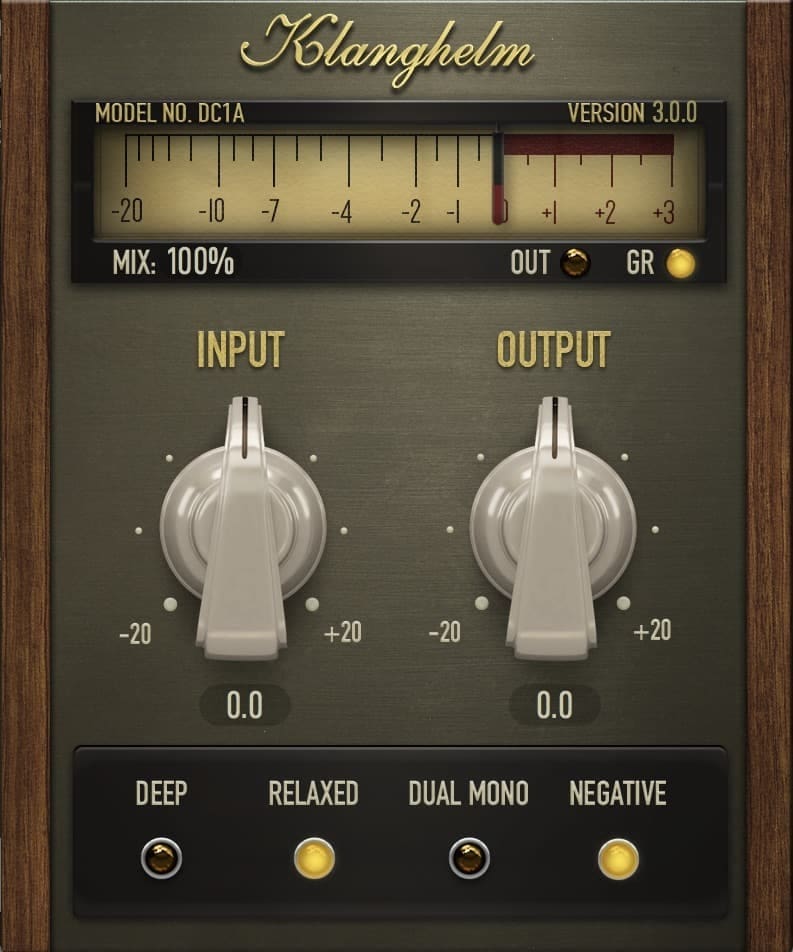 After pitching and cleaning the vocal with an EQ, you'll need a compressor to make your vocals more linear and less wobbly in volume. For that, I recommend you get the Klanghelm – DC1A.
With a simple design and only a few knobs, this free compressor is really good for treating vocals, and it could save you a lot of time. It comes with an input, which will control the amount of vocal that will be compressed, and an output knob, which controls the amount of gain from the compressor.
It also has four settings: Deep, Relaxed, Dual Mono, and Negative. Out of these four, 'Relaxed' could be really helpful if you feel you're overcompressing the vocals and they are losing dynamics, and 'Dual Mono' could be really nice for ad-libs and doubles since it treats both LEFT and RIGHT independently.
For creative FX, you'll need a delay to create depth in your mix, and TAL-Dub series have three awesome delays for that.

After Dub-I and Dub-II, TAL-Dub-3 simplified its interface for an easier-to-use design, whilst keeping the power it had in Dub-II. Not only does it come with a delay full of tempos that you can choose from, along with high and low cuts for better customization of your delays, but it also integrates with a built-in saturation module that could really give your vocals some character.
Lastly, you can also control the amount of WET and DRY signal coming out of it, which is really useful to combine it with your main vocal.
The famous duo Infected Mushroom crafted a plugin called Wider that is simply AMAZING.

Wider is as simple as it can get… you only have one fader which makes the channel wider without affecting the mono signal of your track.
I mainly use this plugin for vocal ambiances and vocal beds since it can cause some distortion to your lead vocal, but for elements that are more in the background, it is simply awesome.
It's unquestionable that iZotope has some truly amazing plugins, and their free plugin Vocal Doubler is no different.
With only a few knobs, this is another plugin that helps you make your vocals wider, but this time by doubling them. Different from Wider, this VST will spread your vocals by adding more doubles to them, and you can control their width (Separation) and how uniform their timing is (Variation).
In addition, since it has an 'Effect Only' feature, you can use this plugin as a return channel to your vocals, which will help complement them, but not affect how the main vocal sounds.
Listen here to how it sounds:
In addition to vocals, you'll need a reverb to create nice tails – and possibly some reverse tails – for your vocals.

Since the best result for vocals is to have short reverbs as well as long ones, Voxengo's Old Skool Verb has all the necessary capabilities a paid reverb would offer you.
In addition to reverb parameters that will shape how the reverb will sound, it also comes with Damping and EQ which help you to control your reverb's output sound without any other plugin in your chain.
Lastly, it also has Reverb / Dry controls, which make it easy to control the amount of reverb that outputs the plugin, and also allows you to use it as a return channel.
---
Conclusion
Even though vocal mixing requires a lot of work, it is still achievable by only using free plugins. Some paid plugins do have some extra capabilities, but these aren't what will make or break your vocal mixing.
Which one of these will you try next? My personal favourite is the TDR Nova, as you most likely won't find many other free EQs that offer dynamic EQ, and so this is the one I have been using most out of this selection.
I hope you've enjoyed this post and hope you have a good musical week ahead of you!
About The Author

Name: Leo Lauretti, from Abstrakt Music Lab
Bio: Born and raised in São Paulo, Brazil, Leo Lauretti has been producing since 2013. With releases on SONY Music, Armada, Enhanced Music, Leo Lauretti accumulates multiple supports from artists like Armin van Buuren, Above & Beyond, Paul van Dyk, Ferry Corsten, Cosmic Gate, Nicky Romero, and many others all over the world.