Pianos in electronic music can be one of the biggest hit or miss instruments.
They either sound amazing or terrible in my experience. And finding a great sounding piano is really the only solution. Humanization, EQ, reverb, delay or stereo control can only go so far when it comes to making a bad piano sound good.
As the saying goes; "you cant polish a turd".
The problem with most of the go to pianos is that they tend to cost a lot of money, which is why I decided to make a list, and help you find the best free piano VST on the market today.
I used Kygo's Piano Jam 2 for the test as it's a more natural MIDI that is played in multiple octaves. This is good as some pianos sound great in high octaves and bad in low octaves or vice versa.
---

The good
Nice looking interface
Sounds OK at low velocities
The Bad
Attack way to harsh
Sustain and decay too low
Envelope adjustment settings dont really fix the issues
Velocity curve too steep
Tests
The Versilian Upright Piano has a weird envelope. I feel like the sustain and decay are too low which gives it a rather choppy sound. It has adjustable envelope settings but even when I played with them and maxed them out I still couldn't make it sound right. The attack is also really harsh at default settings and lengthening it takes it from extremely harsh straight to too long. All that aside, it still sounds acceptable at low velocities.
---

The good
Sounds great in the high octave – probably the best on the list
Mid and low octave also sound good
Velocity curve is good
Tests
In my opinion this is one of the better sounding pianos on the list. It has a slightly band passed sound to it which gives it a unique but pleasing character (in my opinion). It sounds really good in the higher octaves – I'd say better than any other piano on the list.
---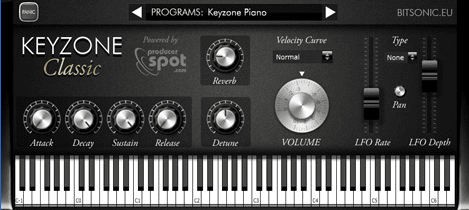 The good
Overall sounds nice and full
Has different piano models
Best sounding all round piano
The Bad
High octave a bit harsh for my taste
Tests
The tests on this were done using the Yamaha model. When compared to Alicias Keys, which is one of the most sought after piano VSTs on the market, they were quite similar and I actually preferred the sound of the Keyzone Yamaha Piano. Definitely recommend downloading this!
---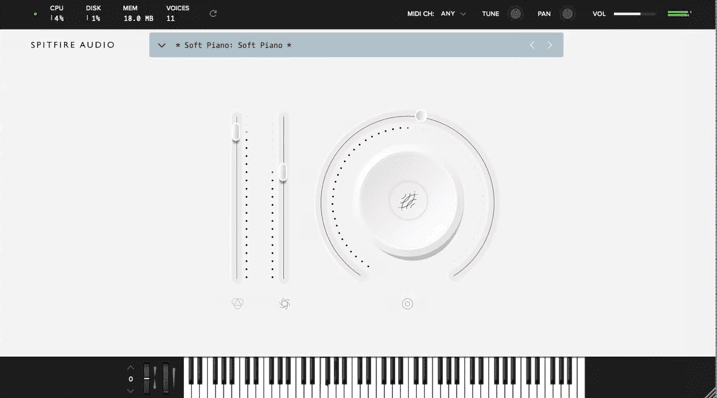 The good
Beautiful little nuances like hammer mechanism sounds
Great for chillout and other relaxing, soft genres
Reverb sounds cool
The Bad
Confusing interface
Doesn't really work for anything other than chill genres
Maybe a bit too low passed sounding
Tests
The Spitfire Audio LABS Soft Piano does exactly what it says on the label. It's soft… possibly too soft. The lower octaves just sound muddy to me and give me an urge to grab an EQ and scoop out some of the 150-300hz range. The higher octaves sound really pretty with all the little nuances like the sounds of the hammer mechanism. If you're out to make some gentle ambient chillout music then this is definitely a winner. For everything else – it won't really cut it.
---

The good
Multiple programs for different styles
A nice range of controls to shape the sound
Might sound ok for things that require stiff/hard piano sounds like classic electro/house music
The Bad
None of the programs sound particularly good
Seems a bit buggy and kept defaulting back to the initial program every time I restarted playback
Tests
The DPiano-A is a rompler style piano. It has a few different programs ranging from acoustic to electronic dance pianos and darker pianos. I wish I could have tested them all properly but the software kept defaulting back to the initial program every time I restarted playback. From what I could test it sounded pretty average across the board and not particularly good in any of the octaves.
---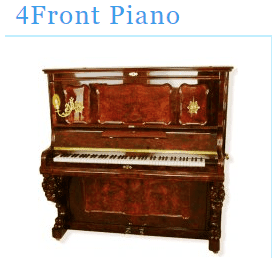 The good
Hard to find anything I like about this piano
The Bad
Sounds cheap
Has no settings/controls
Reverb doesn't sound very good and no way to remove it
Tests
Not very impressed with the 4Front Piano. It sounds as good as it looks. And it has no adjustable controls.
---

The Bad
Sounds very cheap and tinny
Built in reverb that cant be removed
Tests
Probably the worst sounding piano on this list. It has a weird built in reverb that sounds bad and cannot be removed with the controls provided. Definitely do not recommend it.
---
Conclusion
This is entirely subjective so make sure to listen to each test and make your own decision.
In my opinion the best all round piano is the Keyzone Yamaha Preset.
A close second is the Iowa Piano which has a unique character I might actually prefer over the Keyzone Piano in some cases.
For more gentle electronica and chillout genres I would definitely opt for the Spitfire LABS Soft Piano which has pretty nuances and is sampled really well.
---
Frequently Asked Questions
How can I make my MIDI piano sound real?
There are a few things you can do to humanize your MIDI:
Shift the midi slightly off grid – Humans do not play perfectly on the grid, moving notes backward and forward a few ms in different amounts will make the piano sound like its being played by a human.
Change the velocities of different notes – Some velocities should be soft and some hard. This will inject energy and emotion into the piano and make it sound more real.
Add some light reverb – This will put the piano in a space and make it sound less dry and robotic.
What are the best free VST plugins?
In summary of this article – The best free piano VST plugins are:
Keyzone Classic
Iowa Piano
Spitfire LABS Soft Piano
How do I get a grand piano in FL Studio?
Download Keyzone Classic (Link above in the article)
Install it to your custom VST folder location which you can find in your FL studio settings
Open Keyzone Classic on the Yamaha Grand Piano Preset